Remember the irritations of the 1990s, when sites all too often behaved differently when visited with different browsers, and some wouldn't work at all unless you used the increasingly non-standards-compliant browser from the most powerful software company of the day?
Boo hiss for today's Google Doodle: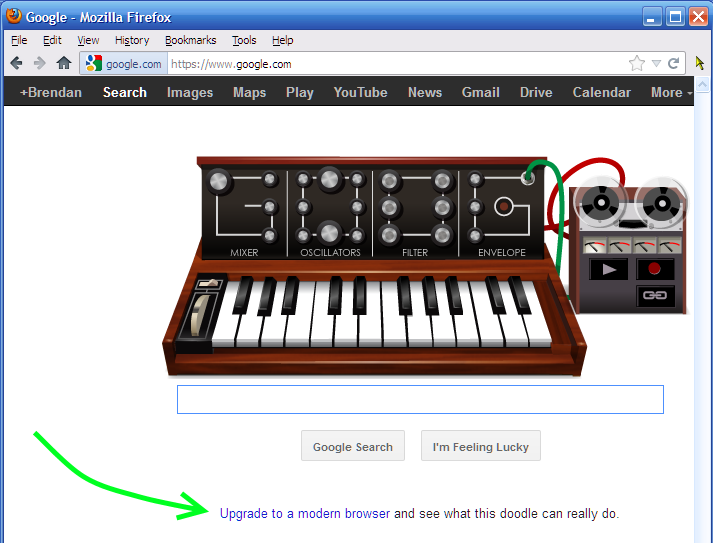 [ + ]
Dude, I'm using the latest version of Firefox. That IS a modern browser, and this Doodle doesn't do anything in that. And no, I am not going to visit your home page using Chrome.
When you're even pissing off your fanboys, you're doing it wrong.