Probably you heard the gossip about Holy Joe. Let us juxtapose two passages from America's favorite collection of hastily retyped GOP press releases:
On page 1:
The aide said Lieberman isn't bowing out because he was worried about re-election. "It would be tough fight, but that's not a reason not to run for re-election."
On page 2:
A Public Policy Polling survey conducted in late October put Lieberman's approval rating among Connecticut voters at 33 percent. He had the support of 24 percent of Democrats, 34 percent of independents and 48 percent of Republicans.
Goodbye, Sen. Lieberman. We will never forget you.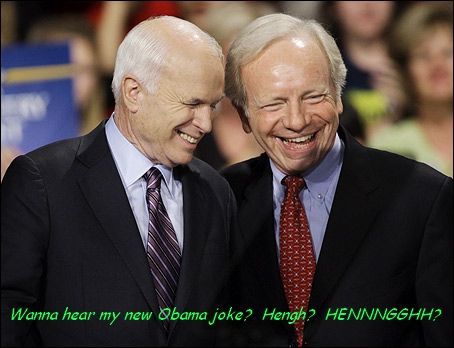 (h/t: Jack Stuef | pic. source)
[Added] Heh.